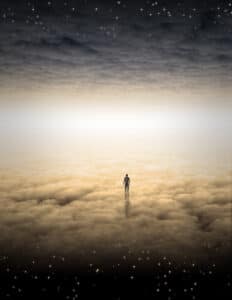 Host Robert Strock explores how a growing awareness around our own confusion affects self-rejection during serious health or medical changes. It's inevitable to feel loss, emptiness, or fear during drastic life changes. We need to learn to acknowledge our feelings around these challenges. Otherwise, we will increase feelings of depression or agitation rather than deepening acceptance, understanding, and forgiving ourselves. There's a process of learning to see our own expectations and realizing that they're so often unreasonable. When we go through drastic changes, we are going to change how we think and function physically. It is incredibly helpful to realize that anyone going through a similar situation with extreme change and hardship will face similar challenging feelings.
The hardship can lead to confusion that, if not faced with greater self-compassion and questioning, lead us to become more judgmental, depressed, or empty. The problem isn't the confusion itself but the rejection of it. We can train ourselves by leading our awareness to our true intention to heal, where we see our confusion as an opportunity for deeper inquiry and purposeful introspection. The more we look at our confusion with reverence, the more capacity we have to live a courageous life.
Resources related to this episode
Robert Strock Website
Robert's Book, Awareness that Heals
Free Downloadable Introspective Guides
Note: Below, you'll find timecodes for specific sections of the podcast. To get the most value out of the podcast, I encourage you to listen to the complete episode. However, there are times when you want to skip ahead or repeat a particular section. By clicking on the timecode, you'll be able to jump to that specific section of the podcast. Please excuse any typos or grammatical errors. For an exact quote or comment, please contact us.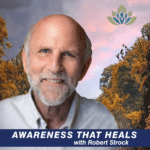 Join The Conversation
Thanks for listening to Awareness That Heals. Please click subscribe, so you won't miss an episode. If you love the podcast, the best way to help spread the word is to rate and review the show. This helps other listeners, like you, find this podcast. We're deeply grateful you're here and that we have found each other. We encourage you to download our Introspective Guides at awarenessthatheals.org; they will be helpful to you while listening to our podcast.
Visit our podcast archive page