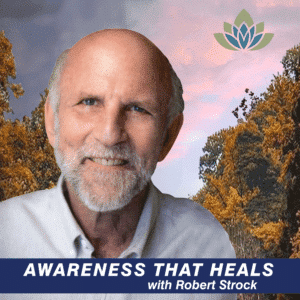 The Awareness That Heals Podcast brings you meaningful discussions that provide guidance and insights into the way we care for ourselves during life's emotional, situational, and existential challenges. They can be faced and embraced by using the tools presented in the Awareness That Heals book and podcast.
Awareness That Heals offers you a variety of practices to support greater awareness of what may be troubling you, while simultaneously finding a place to actively care for yourself.

The Awareness that Heals is a never-ending cycle of self-inquiry. Even as you may feel you have reached  development of several levels in one area of your life, you may begin to recognize that you, and all of us. are rookies in another. Identifying yet unseen aspects of your life with awareness need to be met with compassion and a sense of appreciation. It takes great humility and courage to look at what areas aren't yet developed. You are opening vulnerable areas that many of us avoid! Yet, we are being guided to meet these challenges with a compassionate inquiry with a tone of support.  Listen to this episode . . .