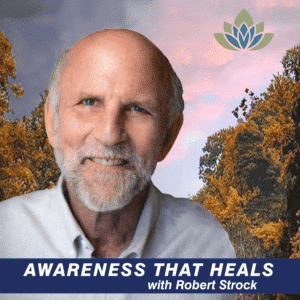 The Awareness That Heals Podcast brings you meaningful discussions that provide guidance and insights into the way we care for ourselves during life's emotional, situational, and existential challenges. They can be faced and embraced by using the tools presented in the Awareness That Heals book and podcast.
Awareness That Heals offers you a variety of practices to support greater awareness of what may be troubling you, while simultaneously finding a place to actively care for yourself.

The focus of this episode is on the importance of recognizing challenging emotions and responding to them in a healing manner. Robert encourages listeners to value and care for themselves during these times and offers strategies such as self-acceptance, informal prayer, and identifying supportive thoughts. Guided meditation is also recommended as a helpful tool for effectively responding to personal challenges. Read More . . .