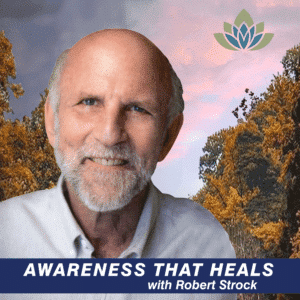 The Awareness That Heals Podcast brings you meaningful discussions that provide guidance and insights into the way we care for ourselves during life's emotional, situational, and existential challenges. They can be faced and embraced by using the tools presented in the Awareness That Heals book and podcast.
Awareness That Heals offers you a variety of practices to support greater awareness of what may be troubling you, while simultaneously finding a place to actively care for yourself.

Robert Strock explores the continuing path to our own wisdom, a path that does not come cheap and leads us to become our ever-changing best selves. There's a need for sincerity as we learn how to access our inner wisdom without imposition. We access our wisdom by leaving behind moral pressure established from previous relationships or societal expectations and revering our own genuine state of asking for guidance. Listen to this episode . . .