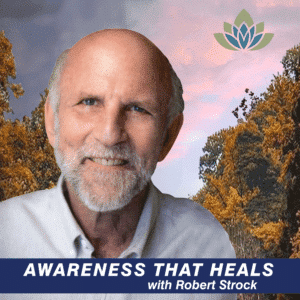 The Awareness That Heals Podcast brings you meaningful discussions that provide guidance and insights into the way we care for ourselves during life's emotional, situational, and existential challenges. They can be faced and embraced by using the tools presented in the Awareness That Heals book and podcast.
Awareness That Heals offers you a variety of practices to support greater awareness of what may be troubling you, while simultaneously finding a place to actively care for yourself.

The sixth and last principle of Friendly Mind is to focus on what is possible in the present or near future. When we pay attention to our true capabilities, we see more clearly the importance of staying in the present, and at most, the next few moments. Focusing on the present usually comes with great relief. It gives us the ability to see what we are truly able to do or how we can respond in the present or as soon as possible. Once we have that guidance, we can more easily be our best selves. Listen to this episode . . .