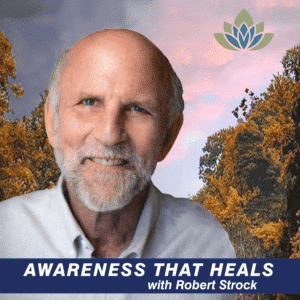 The Awareness That Heals Podcast brings you meaningful discussions that provide guidance and insights into the way we care for ourselves during life's emotional, situational, and existential challenges. They can be faced and embraced by using the tools presented in the Awareness That Heals book and podcast.
Awareness That Heals offers you a variety of practices to support greater awareness of what may be troubling you, while simultaneously finding a place to actively care for yourself.

This week Robert discusses core childhood relationships and how they can unconsciously affect us in our adult lives. He is joined by his life partner and fellow counselor, and philanthropist, Susan Hough. We are guided on how to use awareness of our feelings and needs by using the Introspective Guides, which can be found at AwarenessThatHeals.org, Robert talks through identifying each of your strongest childhood relationships and the feelings associated with them.  Read More . . .