Deeply tragic. Such a horrible symptom of a culture that still is loaded with bigotry and violence. What can each of us do to support less violence?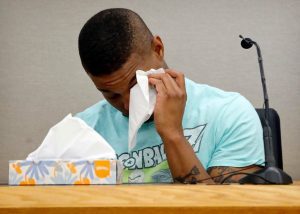 It seems the first thing is to realize that virtually all of us have anger that we underestimate that is inside us. That would be a major contribution if we could bring it into our awareness. It is so much easier to believe it's out there (not inside us very much). Then if we can develop a practice of seeing our ways of being or expressing anger, bring our attention on wanting to develop our capacities to be more harmless at these critical moments.
I would highly encourage you to watch the guided meditation, Transforming Anger and Resistant Emotions, on how to move from being aware of our unique ways we experience anger to discovering how to go for what we need, rather than fight against what we hate.
Photo Caption: Joshua Brown died at the hospital after Friday night's shooting in the 4600 block of Cedar Springs Road. (The Dallas Morning News)