It'll Also Change the Taste of Our Favorite Species.



New research shows shrimp can lose their flavor when ocean chemistry shifts. (The New Food Economy)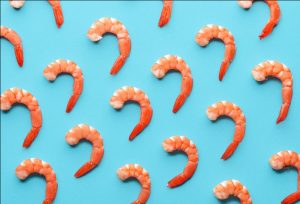 Losing the taste of our favorite fish is a "tip of the iceberg". We are working with several great organizations at The Global Bridge that are working directly with the ocean — The Nature Conservancy, Buckminster Fuller Institute, and The Climate Foundation are just a few of the devoted.
There are thousands of miles of healthy seaweed rich with protein that The Climate Foundation is harvesting at the source in the middle of the oceans that come to the shores of Indonesia and Mexico. They are recruiting a good portion of the Mexican navy to pick up the healthy "food" and have it feed the needy. This is a great example of the solutions that are available, but it requires us all to become involved.  
Every one of these organizations are working minute to minute to do what they can. It is vital that we not separate ourselves from these universal issues. Please contact us at theglobalbridge.org and we will be happy to brainstorm with you the best way you can be of support. Come on and let's wake up together and really be a part of the healing of our planet. The alternative is so grievous and the inspiration and purpose of going for it is so reflective of the best parts of our nature.
Photo Caption: New research shows shrimp can lose their flavor when ocean chemistry shifts. (The New Food Economy)